The potential a 3D printer can apply is endless; it is a promising new technology, especially for advancements in the dental and medical fields. The production of viable 3D-printed organs is many years away; however, dentistry and oral surgery have used this advanced technology for years. Dentistry has embraced 3D printing wholeheartedly with the innovative use of digital manufacturing technologies and computer-aided manufacturing and design.
3D printers are just simple robotic devices. Without computer-aided design (CAD), the apparatus would be nothing. The CAD allows objects and assemblies to compose in a virtual environment. CAD is becoming a feature of many dental surgeries and is commonplace in industrial design, manufacturing environments, engineering, and the dental laboratory. Now produced digitally is the work once done by artisan processes. 3D printers are becoming more and more common in the dental industry.
Application of a 3D Printer In Dentistry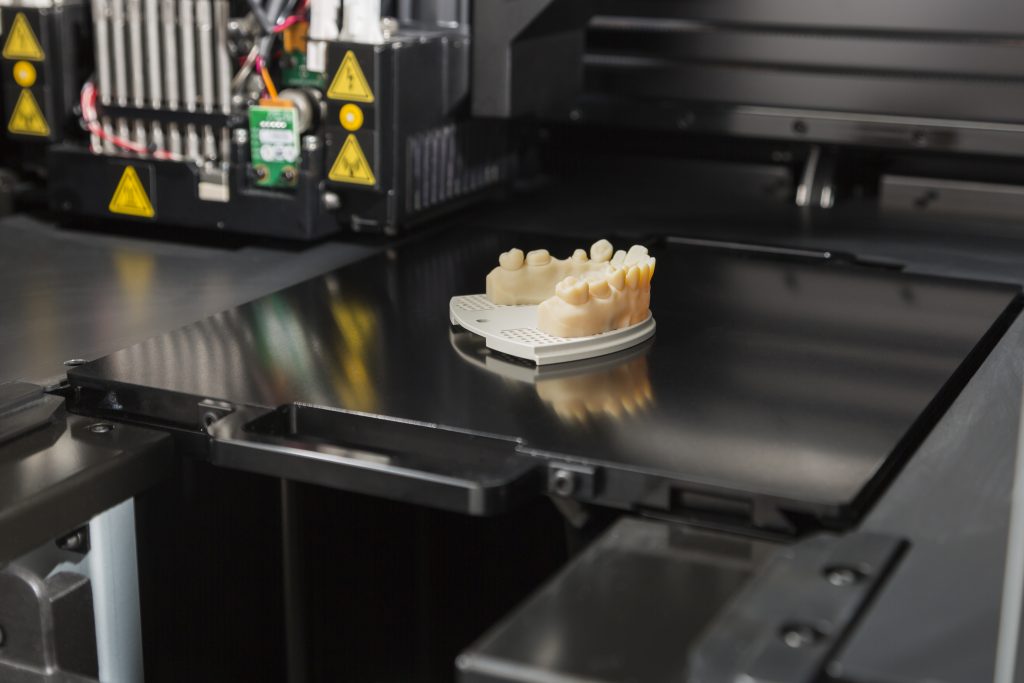 Damaged Teeth Crowns Coping and Denture Framework
Using a digital wand, the dentist can scan the patient's mouth, which outputs a 3D image of the patient's gums and teeth. Printing crown structures, implant abutments, bridge structures, and bridge copings can now be processed using the 3D printer scan data and CAD designs which develop a virtual model. 3D printing can print using burn-out resins/waxes for a lost-wax process and in metals which allows it to be harnessed to fabricate metal structures. Printing in resin/wax enables the dentist to use the traditional casting approach, which is an advantage as there is less post-processing involved than the direct printing of 3D metals. Printing in metals demands a lot of post-processing before the components are ready to use, along with its specific safety and health requirements. This advanced technology allows the printer to use computer-aided design, enabling the dentist to print and design the 3D tooth repair digitally.
Dental Models
Dentists can use 3D printers to produce a model of a patient's jaw. This model can be used for conventional aspects such as adding a veneering material or using the restoration as a dental model. 3D Printers can store patient model data that may be digitally archived and printed when needed.
Surgical Tools
The 3D printer can print the drill guides used for specific procedures. However, the excitement of allowing the designer to move from concept to product can be disrupted by the printing process itself. The 3D printer is slow and costly, especially when working with materials with functional mechanical properties.
Benefits of the 3D Printer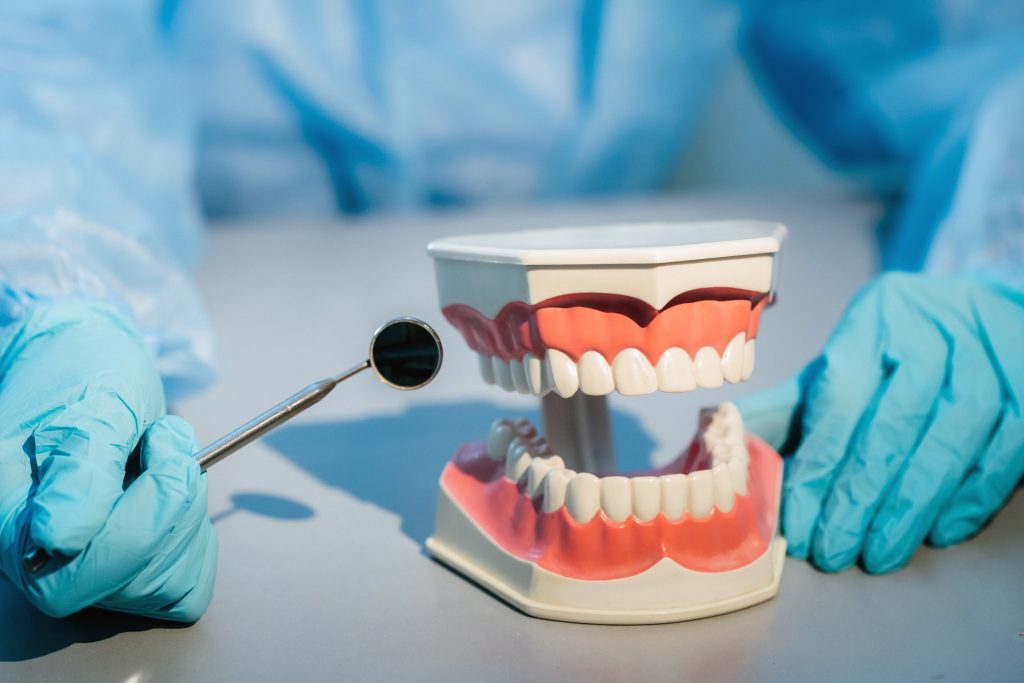 3D printers are becoming more affordable. It is essential to consider before investing: the cost of materials, maintenance, the requirement for skilled operators, the need for post-processing, and adherence to health and safety protocols. However, despite these concerns, the 3D printer will have an increasingly essential role in dentistry. Listed below are the three main benefits of using a 3D printer in dental practice:
It saves money and lowers costs
Faster orthopedic services
More accurate orthopedic services
A 3D printer in dentistry can make nearly everything that is produced for patients; imaging and modeling hugely impact all aspects of dentistry. It is widely used in orthodontics and is now being used by dentists primarily for restorative dentistry. 3D models can be easily printed as models of the patient's teeth and are useful for planning complex treatments. Most items print with plastics; however, a wider variety of composite materials are being used. These composites produce characteristics best suited for the use of the printed object. Materials are still being developed for dental applications; these materials will be tough to replicate the enamel of a natural tooth. The most exciting thing yet to come will be the ability to produce metal-based restoratives for teeth implants.
3D printing has revolutionized the dental industry. Dentists and dental technicians are adept at working with digital data in large volumes. 3D printing makes it possible to materialize components and objects in comprehensive materials. 3D printing has promise to innovate new treatments and approaches to manufacturing dental restorations.
For more than a decade, 3D printing apparatus and technologies have been available. With new potential material options, millwork technology, and updated restorative materials, the use of the 3D printer in the dental industry has become seemingly more common. The compatibility with scanning, CAD, milling, and 3D printing technologies, along with personal curiosity and creativity, make this an exciting time to be in dentistry.