Pediatric Dentist Kelowna
Childrens Dentist Near Me Kelowna
Children's Dentistry
We understand that your children are the most important thing in the world to you, and because of that we take great pride in the care we offer our young patients. Introducing children to the dentist can be an anxious process for both parent and child, so we want to make sure that the first experience is a positive one. As dental professionals, we recommend that your child be seen for their first visit within six months of the appearance of their first tooth. Initial visits allow for your child to become oriented to the dental clinic and gives us the opportunity to discuss the growth and development of your child with you, as well as answer any questions you may have.
Our office is a wonderful environment for your young children. Bring them in and check out our child entertainment area equipped with toys and video games consoles loaded with games to keep them occupied while they wait. During their appointment, our ceiling mounted TVs with a large library of family-friendly entertainment will help keep them at ease during their examination with our team.
The pediatric dental care we offer here at our office includes:
"Happy Visit" dental orientation for parent and child
Evaluation of your child's teeth and overall dental development
Education on oral habits your child may have
Evaluation of your child's bite
Oral hygiene instructions
Professional cleanings and fluoride treatment
Basic restorative dentistry, including fillings, stainless steel crowns and extractions
White Fillings
Here at Knox Mountain Dentistry, we use composite white filling materials when restoring cavities. These filling materials are made of a combination of acrylic resin and fine glass particles that harden under a special light to form a strong, long lasting and esthetic dental restoration. In the past, silver amalgam fillings where one of the only options available to restore teeth with tooth decay, but with advances in dental technology, we no longer need to rely solely on these materials. Composite white fillings have several advantages over their amalgam counterparts, including:
Minimally invasive – we are able to preserve more of your natural tooth with these materials
Esthetically pleasing
Ability to bond directly to natural tooth
Do not conduct hot and cold, potentially decreasing sensitivity
Highly successful in moderately sized cavities
While teeth are highly resilient, there are times when the nerve (pulp) of a tooth can become damaged or infected from things such as trauma, cavities or cracks. Teeth with these conditions can be quite painful and can have a negative impact on your quality of life. It is important in these cases that the nerve of the tooth be removed and the root canals be cleaned and filled with inert material to prevent reinfection.
It is a common misconception that having a root canal done is a painful endeavor when in fact most people report little to no discomfort during the procedure. With the technologies available to us today, we are able to perform this treatment quickly and effectively, and once performed these teeth can last for many years.
---
If you think that you might need a root canal, look for these common symptoms:
Pain – usually severe, often throbbing or aching
Pain that wakes you or keeps you up at night
Pain that is not managed by medication
Pain to biting on one side
Hot sensitivity
Lingering cold sensitivity
Swelling
Crowns
A dental crown is specifically designed to protect a tooth. Over the years, teeth are subject to an incredible amount of punishment. If a tooth has previously had a large filling placed in it, has be subjected to trauma or has had a piece fracture away, a dental crown may be the next best step. Dental crowns generally come in two flavours, gold or porcelain. Gold crowns are durable and long-lasting, however they have the disadvantage of being yellow in colour and therefore not the best for esthetic areas of the mouth. Porcelain crowns are designed to match the colour, shape and size of the rest of your teeth and are most commonly used in dental practices today. If taken care of properly, crowns can last many years.
Getting a dental crown will usually require two appointments. At your initial visit, we will remove any broken down fillings and decay and prepare your tooth so that it can accept a crown. An impression will need to be taken of your upper and lower teeth, which are sent to a dental laboratory. In certain cases, where colour match is absolutely essential, we may ask that you visit the dental lab directly for a custom shade match of your teeth. A dental crown is then fabricated at the lab and then returned to our office. During your second appointment, we remove the temporary crown that was placed at your initial visit and replace it with a new crown, which is permanently cemented into place.
Typically, the reasons that your dental professional may recommend a crown are:
Teeth that may be fractured or broken
Cosmetic correction
Teeth that are heavily decayed
Teeth having large fillings
A tooth where a root canal has been completed
Bridges
Bridges function in a similar manner to crowns, however they have the added benefit of being able to replace missing teeth by "bridging" the gap. This requires preparation of anchoring (abutment) teeth in exactly the same manner as if they were to receive crowns.
As with crowns, a bridge will generally require two appointments to complete and will involve may of the same steps. Your dental professional will discuss with you the advantages and disadvantages of bridges vs. implants in replacing missing teeth. A bridge may be recommended in the following cases:
Replacing a missing tooth or teeth
To aid in chewing
Avoid the use of a removable partial denture
Where dental implants are not recommended
---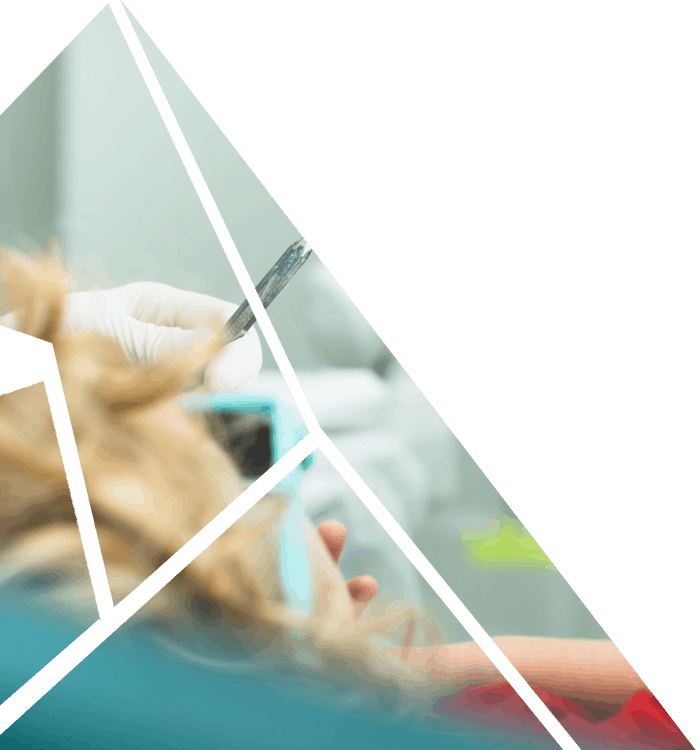 If you wake up with headaches, sore jaw muscles or pain in your teeth, you may be clenching and grinding your teeth while you sleep (also known as nighttime bruxism). Most patients are usually unaware of their clenching, and it is often a spouse or significant other that will confirm its occurrence. As a part of your routine examination, our dental professionals will assess your teeth for signs of bruxism, and in certain cases may recommend the fabrication of a night guard for you to wear while you sleep. These guards are made from a firm plastic material that allows you to wear against the guard as opposed to your natural teeth. If you think you might be experiencing nighttime bruxism, be sure to ask Dr. Sanders about the treatment options available to you.